---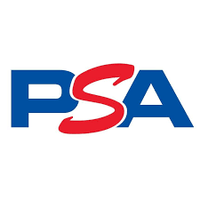 PSA Submission (Sports Cards) Modern (1972-2016)
The HydroPump Pokéshop
PLEASE READ!!
To submit your collectibles to PSA follow the 3 steps. Additional details are below.

1. Select the quantity of cards you want graded and checkout.
2. Print the payment confirmation email.
3. Ship both the payment confirmation email and your cards to:

The HydroPump LLC
335 West Main Street
Havelock, NC 28532
Current PSA Complete Through Dates
PSA is currently experiencing delays due to COVID19 which are causing slower than normal turnaround times. The estimated turnaround times starts once PSA registers the order. Please also factor in the transit times for shipping!

Standard return shipping is included and shipping insurance is available upon request - but is at the expense of the customer. We HIGHLY recommend shipping insurance as The HydroPump LLC is not responsible for lost, stolen or damaged cards shipped back to customer! Insurance will not be arranged until after the submission returns and a value can be place on the order.

With new PSA policies, the max declared value is for POST-grading. After your order has been graded, IF PSA deems a card to no longer be in the same max declared level as the initial submission the upcharge costs WILL apply. If this happens to be the case, this is a good thing as your card as seen a jump in value!!

No specific packaging instructions other than do what you think is necessary to protect your cards! The HydroPump LLC is not responsible for lost, stolen or damaged cards shipped to us - although a refund will be offered if that happens! DON'T FORGET to included the payment confirmation email for identification purposes. Your email will be our main source of contacting and updating you about your submission order!

These orders will not be shown on our YouTube channels. If this is something you are specifically looking for, please reach out to us at: thehydropumpllc@gmail.com.